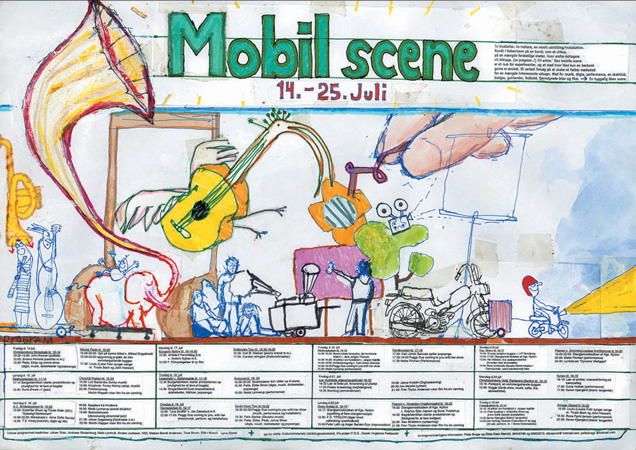 Two mopeds, two trailers, a mobile exhibition/installation. Around in Copenhagen on a tour, as a circus, heading for loads of different places and having others to participate. Free entrance. The mobile scene was a room for experiments, and no particular genre was favored. A serious attempt to make a meeting place for many interesting and different things, including music, performance, a chess club, the making of badges, football, remote-controlled cars, autors, and film. A cozy, open scene.
Step in a Dogshit participated also
se more about mobil-scene at Parfyme' webpage.